Featured Items
---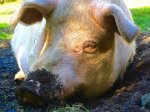 Pasado Pigs and Pancakes Sanctuary ExperienceCurrent Bid:
$ 300.00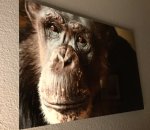 Beautiful Negra - print on metalCurrent Bid:
$ 500.00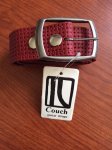 Vintage Volkswagon Belt in RedCurrent Bid:
$ 55.00
Welcome to Summer Biddin' 2015!
Summer Biddin' is an online auction to benefit Chimpanzee Sanctuary Northwest (CSNW).

The auction begins Friday, August 28th at 12:00pm PT and ends Tuesday, September 1st at 7:00pm PT.

Your bids and your Summer Lovin' Party donations through this auction will go directly to the care of the chimpanzees, so bid high and bid often. Help us exceed our $14,000 goal for this auction!
to throw an end-of-summer party for the chimpanzees!

Fund a Need!
---
Produce a Party for the Chimpanzees!